Crossing the Atlantic Ocean
The 100th Infantry Battalion (Separate) had arrived in Oakland, California in June 1942. After training at Camp McCoy in Wisconsin and Camp Shelby in Mississippi and holding maneuvers at Camp Claiborne in Louisiana, the battalion departed Camp Shelby on August 11, 1943 by train and reached Camp Kilmer, New Jersey two days later.
In "Remembrances: 100th Infantry Battalion 50th Anniversary Celebration, 1942 – 1992," Sakae Takahashi, one of the battalion's original officers wrote: "Embarkation orders were received at midnight, August 20, 1943. From Camp Kilmer, the unit moved by train to Brooklyn, ferried over to Staten Island and got on the S.S. James Parker, a troopship recently converted from a banana and tourist ship. The James Parker sailed in a convoy the next day at dusk."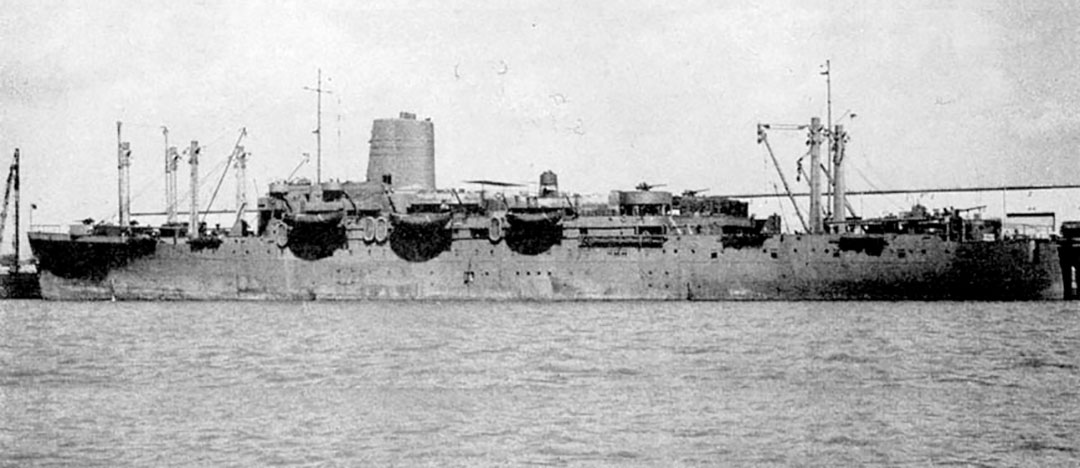 An account of the twelve-day Atlantic crossing by Shurei Hirozawa in "Remembrances" said the following: "Men of the 100th carried their weapons, packs and two barrack bags each. There were not enough bunks so the troops had to sleep in shifts. Meals were served twice a day. The men passed their time with card games, dice, movies and other recreation or writing to family and friends. It was an uneventful trip with no sightings of enemy planes or submarines."
On September 2nd the battalion landed at Oran in North Africa and was assigned to the 34th "Red Bull" Division, commanded by Major General Charles W. Ryder. Twenty days later, the 100th landed on the beaches of Salerno, Italy.
Listed are the ship manifests for the 100th soldiers in Headquarters Company and A, B, C, E and F Companies who were on the S.S. James Parker. Each man's name, rank and Army serial number are listed. When the manifests for the Medics and D Companies are located, they will be added.