The 'Old Man' and His 'Boys'
"Love" might seem like an odd term when it comes to describing an effective leader of men in war, but that is the emotion that best describes the relationship between the men of the 100th Infantry Battalion and their commander, Lieutenant Colonel Farrant Lewis Turner.
To provide some context, the period leading up to World War II was a very challenging time for Hawaii's up-and-coming generation of Japanese American youth. Seeking to make their way in the world, many had to overcome the challenges posed by limited financial means and other societal restrictions. Hawaii was still very much a stratified society and Americans of Japanese Ancestry (AJAs) often needed help from sympathetic non-Japanese individuals with influence in business, education, religion, government and other segments of the community in order to change their fortunes.
Turner was one such individual. Born in Hilo on the island of Hawaii on July 16, 1895, he attended local public schools before enrolling at Punahou School on Oahu. Upon graduating, Turner enrolled at Wesleyan University in Connecticut, graduating in May 1917. He immediately joined the Army, reporting to Plattsburg Training Camp, a military officer training facility located in New York State. There, in August 1917, Turner was commissioned second lieutenant, U.S. Army Coast Artillery Corps, then was promoted to first lieutenant in October.
During World War I, Turner served nine months in France, with the 66th Regiment, and earned the rank of captain at war's end in November 1918. Turner was discharged in July 1919 and returned to Hawaii, where he found employment as a clerk at the Waialua sugar plantation on Oahu's North Shore, before joining Lewers & Cooke, a large distributer of building supplies. He married Helen Van Inwegen on May 20, 1921.
In 1924, Turner joined the Hawaiian National Guard, and when the war started he was serving as lieutenant colonel and executive officer of the Guard's 298th Infantry Regiment. The 298th and 299th Regiments were activated in October 1940 and were integrated into the U.S. Army. Of the approximately 3,000 men—both draftees and volunteers—who reported for basic training at Schofield Barracks, roughly half were AJA.
Writing in the Puka Puka Parade newsletter in 1959, veteran Fundee Shirai recalled, "I first got to know the Old Man in the 298th Infantry at Schofield Barracks just before Pearl Harbor. He had the respect and confidence of the men serving under him because he was frank and fair in his dealings with them, whether they were Orientals or Caucasians."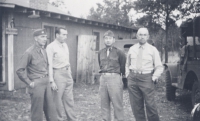 On May 28, 1942, some 1,432 men of the 298th and 299th gathered at Schofield Barracks to form the new Hawaiian Provisional Infantry Battalion. Turner requested and was granted command of the unit, and promptly selected Major James Lovell as his executive officer.
The battalion was activated on June 5, 1942, and set sail from Honolulu Harbor that same day. The ship docked in San Francisco a week later, on June 12. The unit was then designated the 100th Infantry Battalion (Separate) and assigned to the Second Army at Camp McCoy, Wisconsin.
Throughout this period, Turner risked criticism, and even ridicule, from some who viewed him as a "Jap lover." Facing an uncertain future, Turner was an unwavering rock of support for his band of young AJA soldiers. He provided the solid, experienced leadership that the soldiers needed to face a world filled with skeptics.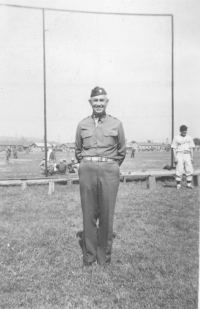 At Camp McCoy, Turner demonstrated his brand of tough love, pushing each man in his battalion to train harder than any other unit and to demonstrate discipline in the face of frustration and chaos. A mature business executive, Turner was well-equipped to lead his men, often accepting invitations to speak with civilian groups and news reporters. Both he and Lovell seized every opportunity they could to emphasize the fact that these men of Japanese ancestry were loyal American citizens and soldiers. Turner was not afraid to defend his men in the face of Army brass, either, and would fight to protect their interests.
On July 20, 1943, the 100th received its official battalion colors and motto, "Remember Pearl Harbor," as requested by the men. They left Camp Shelby on August 11, 1943 by train for Camp Kilmer, New Jersey. From there, they traveled to Staten Island, and departed for Europe aboard the SS James Parker on August 21.
The 100th landed at Oran, North Africa, on September 2, and was originally scheduled to guard supply trains. Turner, however, insisted that the 100th be given a combat mission, and so it was attached to the Army's 34th "Red Bull" Division. "The Old Man would not accept the assignment," Shirai noted. "He argued that the 100th did not come all the way from Hawaii just to do guard duty in Africa. 'We want to take our part in combat to prove our loyalty to our country,' he (Turner) maintained."